Smart Dog Training Begins By Calling, 941-639-5111 for A Free Evaluation With Your Dog!
Welcome to Southwest k-9 Academy- Dennis Dalia, The founder, and Trainer. 30 Years of Experience. Let us train your dog for you. Learn more about our service and programs.
We're here to help you Enjoy Your Dog, and help you solve your dog's behavior problems.
Southwest K-9 Academy Dog Training School
Unleash your Dog's potential with Dennis Dalia- In 30 Days or Less. Guarantee we can get your dog to listen to you.
We specialize in. Dog Training and Behavior Modification & all levels of Obedience Training.
Is This You?
Most common dog behaviors pet owners are challenged with every day.
Does your Dog?
Jump, Dig, Chew, Bite, Run-away, pulling on the leash, Dog Aggression, People Aggression, or any other Behavior Problems,
You're Benefit when working with us.
Our training will not just show you how to train your dog. But give the education you need for establishing the proper love and respect for building trust with your dog for many years to come.
You'll also learn how to handle any type of training challenges that come your way, and how to solve them. We believe in giving you all the tools you need- so you can enjoy your dog for many years to come, and beyond.
Our Mission
Southwest K9 Academy custom tailors all dog training programs to fit your needs. We offer nothing but the best training services and support around for our clients. When you book your Free Consultation-and Free Demo with your dogs you will see- Professional Dog Trainer Dennis Dalia will teach you how to get results with training your dog.
We give the best hands-on training as possible to all clients with their dogs. Our training is designed to provide training programs that will give you the results you need for a happy, confident, and obedient dog-and satisfied and happy owner too. This is why we customize a training program that not only trains your dog quickly but also teaches you how to control your dogs at all times.
"Welcome to Your New Home Of Dog Training"
"Few words From our clients"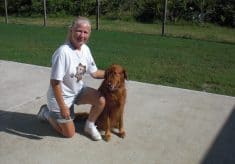 My Golden Retriever, Amber, has been going to rally trials with AKC and has 4 titles: Novice, Advanced, Excellent, and Advanced/Excellent. She is currently working on getting her second Advanced/Excellent title. We have been working with Dennis, a professional trainer, and he has really helped us get these titles. Thank you, Dennis Dalia. JEAN & Ambe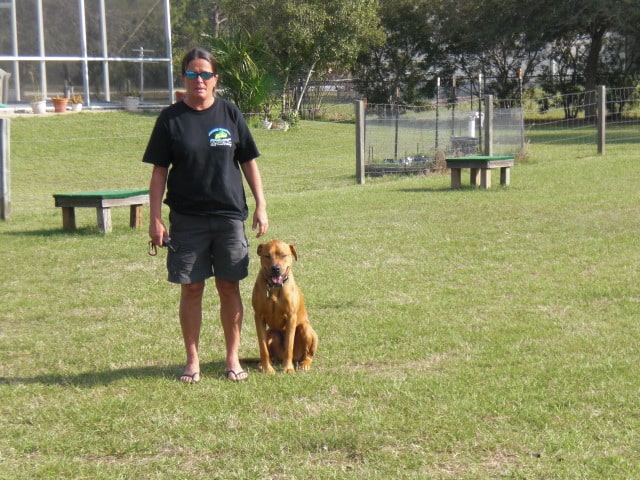 Dennis, see what you think. I contacted Dennis for obedience training when I first got my puppy from a kill shelter. I knew he would be a bigger dog and also knew I didn't have the skills to properly train him to be a well-adjusted dog. Dennis guided me to the point that my dog can go anywhere with me. VICKIE & Jack 

Libby has a lot of energy. We were looking for a trainer and training program that would allow us to control Libby's tireless drive to play, fetch, and play some more, into a dog that we could take anywhere, at any time, and have complete control and confidence, on-leash or off-leash,
Southwest K9 Academy has been serving these surrounding areas for over 25 years Punta Gorda, Charlotte County, Fort Myers, Naples Florida. Thanks, Dennis Dalia.
Please don't hesitate to contact us anytime. Where here to help you.